A Revolution in Simracing: Universal Hub for ClubSport Wheel
Thomas Jackermeier
Member, Administrator
You might have wondered why we are releasing so many new rims in such a short time but they have one component in common. And this component is available separatly as well.
The Universal Hub Rim for ClubSport Wheel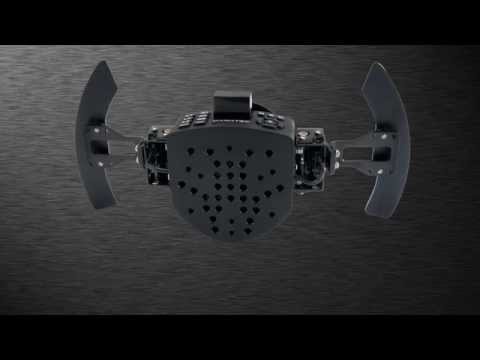 With the universal hub you can mount almost any wheel rim for real cars to your ClubSport wheel. Simply choose the buttons and functions you want and attach any rim to it.
We offer 6 different automotive grade wheel rims for the universal hub and each is selling for just 99,95.
Classic
Oval
Round1
Flat1
GT
Drift
If this does not meet your requirement you can select a rim of a 3rd party manufacturer like MOMO, SPARCO or OMP. The 6-hole-pattern is compatible to these brands and with adapters (from the rim makers) to many other rims. Therefore you can choose between hundreds of rims and you still have the full functionality you need for simracing.
The following components are included in the Universal Hub:
4 x small button boxes with 3 buttons each
2 x small levers and 2 x long levers
1 x pair of small shifter paddles
1 x pair of large and fully adjustable shifter paddles

1 x Encoder with 7 functions: turn left, turn right, up, down, left, right, push
LED display to show Tuning and telemetry info. Can we used in two positions

USB charging port (no data)

There is also a 5th connector for another button box and the data port for further expansion of functionality. An analog joystick or vibration function is not supported at this point.

We placed 16 buttons on top of the hub so you always have the fully functionality even if you prefer a clean look without the button boxes. The button boxes are mapped with those 16 buttons so you are not loosing any functionality in case you cannot reach them. If the PlayStation buttons hurt your eyes or feelings, then you can simply take a black marker and paint them.
Available this summer for 249,95 Euro / USD (incl. tax / excl. tax)
The weight and exact deliery dates will be announced later.